Automotive powertrain fluid handling

HDT produces tube and hose assemblies for the fluid handling of all types of automotive engines and transmissions.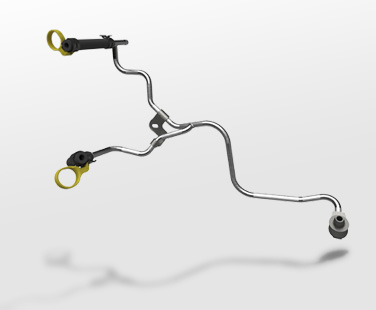 Turbocharger lubrication and cooling lines
Engine mounted complex assemblies that manage the cooling and lubrication fluids in high temperature environments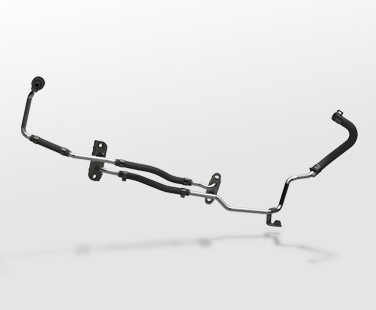 Coolant, engine oil and transmission fluid tube and hose assemblies
Fluid handling assemblies for all the main fluids of an internal combustion engine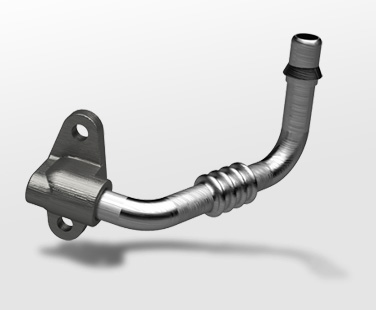 Exhaust gas recirculation tube assemblies and diesel particulate filter assemblies
Assemblies critical to control of emissions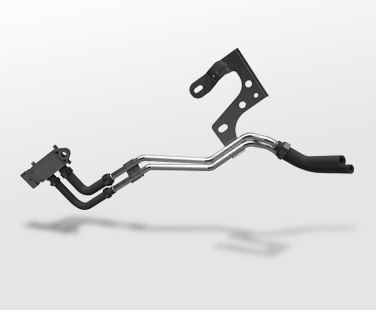 Powertrain tubular assemblies
For engines and transmissions HDT manufactures complex and long life fluid handling products designed for high temperatures in a demanding environment
HDT powertrain products are built to satisfy extended warranties and ensure high customer satisfaction and low costs over the life of the vehicle.
Engines and transmissions are stressful environments. HDT powertrain products are produced with sophisticated materials to withstand high temperatures and negate stress to meet and exceed every requirement.